Top 5 Grand Canyon Tour Companies
Grand Canyon has lifetimes worth of geography, geology, hydrology, biology and history, and anthropology to learn and experience, and there are dozens of ways of doing it. But if you're like most people, visiting the Grand Canyon is a bucket list and a once-in-a-lifetime experience, so you'll want to take as much of it in as you can with the amount of time you have available. Depending on your time, interests, budget, and adventure level, we have some recommended Grand Canyon tour companies that can help you to get the most out of your Grand Canyon experience.
1. Maverick Helicopters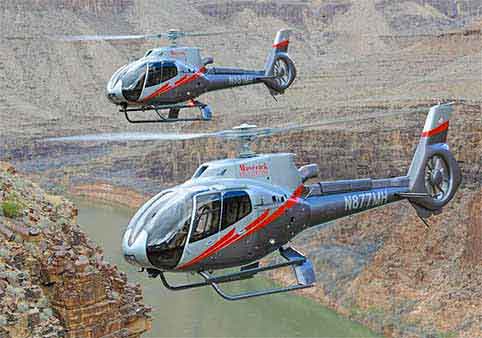 A helicopter ride over Grand Canyon National Park is truly an awe inspiring, unique, and thrilling way to see the Canyon. It's also the best way to cover the most terrain of the Grand Canyon in the shortest amount of time. Maverick Helicopters is one of the safest, most trusted helicopter companies in the Southwest (and Hawaii,) and they also offer VIP, customizable charter flights allowing you to put together the American Southwest adventure of your dreams.
---
2. Grand Canyon Adventures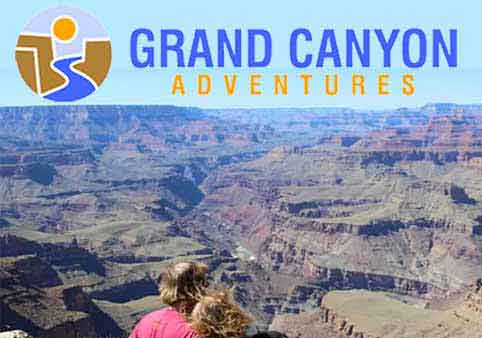 There are van tours of the Grand Canyon, and then there is Grand Canyon Adventures van tours of the Grand Canyon. Grand Canyon Adventures has one of the nicest fleets of tour vans going in and out of Grand Canyon National Park, and it won't cost you your entire vacation budget for your whole family to experience the Canyon one of their tours. They offer the best combination of professionalism and personalized attention. Based out of Flagstaff, Grand Canyon Adventures will pick you up from your hotel in Flagstaff and can show you around Sedona, Grand Canyon, Antelope Canyon, and Horseshoe Bend. The guides are knowledgeable, friendly, and happy to help you get the most of your time in the American Southwest.
---
3. Wildland Trekking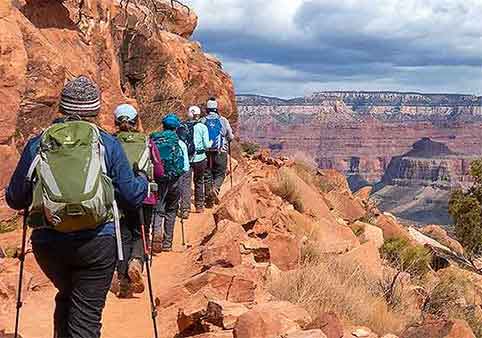 If you've always liked the idea of hiking the Grand Canyon but prefer to do it with a little professional backup "just in case", Wildland Trekking is the way to go. They have several hikes to choose from to fit your fitness and comfort levels. They offer hiking trips appropriate for the whole family and even for some of the most badass backpackers out there who just need company while exploring a different side of our small, blue planet. They have gear you can rent, can take care of the meals for you, and will undoubtedly support you in whatever way you need that will result in a fully rewarding and memorable experience of a lifetime.
---
4. Grand Canyon White Water River Rafting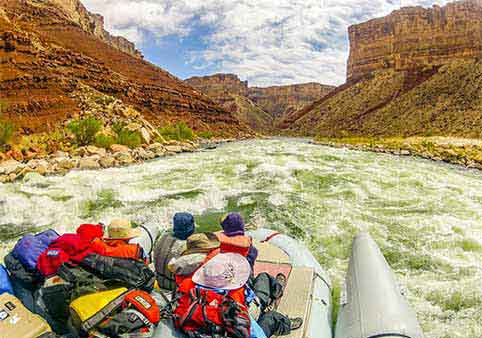 Okay, so this is not one company, but to be honest - all the Grand canyon river outfitters do a phenomenal job of running the Colorado River. Levels of safety come more with the time of year, water level, and the kind of boat (motor, paddle, or oar) you choose to float down on. Motorboats offer the least chance of flipping, while paddle trips often pose a higher chance of flipping. Regardless of the length, boat or time of year you choose to go, the river running companies always provide way more luxury than you could ever expect at the bottom of the Grand Canyon. The food is amazing, the canyon views are spectacular, and the star show at night is second to none. Choose from any Colorado River rafting company to experience Grand Canyon in an adventurous and intimate way.
---
5. Grand Canyon Railway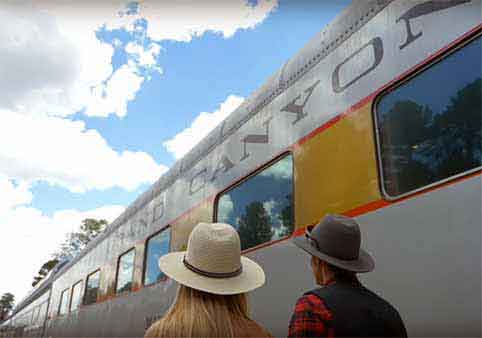 A ride on the Grand Canyon railway is certainly the most all-people-friendly Grand Canyon tour. Really, who doesn't love a train ride? From kids and seniors to outdoor adventurers, almost everyone can all appreciate this cool piece of machinery. The Train offers fun seasonal specials like the Polar Express during the winter holiday season and cowboy train robberies during the warmer months. It leaves from Williams, Arizona, and brings you into Grand Canyon National Park. How about that for a grand entrance?
---
MORE GRAND CANYON TOURS & THINGS TO DO
---
---
---
---
---
---
---
---
---
---
---
---
---
---
---
---
---
---
---
---
---
---
---
---
---
---
---
---
---
---
---
---
---